Joomlashack University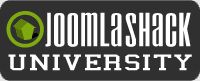 Our Joomlashack University is the fastest, easiest way to learn how to build successful websites with Joomla! We're so convinced you'll love our Joomla training that we're giving you a FREE 48-hour trial, for a limited time, on all of our University lessons, video tutorials, and how-to guides.
JS Community Joomla Template
JS Community is a clean, fast template built with the most important aspect of a website in mind...your content!
Customizing a website to fit your needs has never been easier with JS Community. Flexible modules and layouts, color options, along with powerful SEO tricks makes for a perfect template for churches, community centers, businesses, and non-profit organizations who are ready to market themselves through the World Wide Web.